PRICING IS BASED ON AN HOURLY RATE..ALL SESSIONS ARE A MINIMUM OF 4 HOURS.
RATES ARE BASED ON ONE ORGANIZER. PLEASE CALL FOR RATES
10% SENIOR DISCOUNTS ARE AVAILABLE.
ALL GARAGE, BASEMENT & ATTICS REQUIRE 1 ORGANIZER AND 1 ASSISTANT DUE TO THE NATURE OF THESE LARGE PROJECTS.
IF AN ADDITIONAL ORGANIZER IS NEEDED TO ASSIST IN LARGER PROJECTS TO MOVE THINGS ALONG AT A FASTER PACE WE WILL REDUCE THAT ASSISTANT'S RATE BY 40%.
ALL APPOINTMENTS FOR GENERAL ORGANIZING REQUIRE A 2 WEEK NOTICE..
ALL APPOINTMENTS FOR GARAGE, BASEMENT OR ATTIC ORGANIZATION WILL REQUIRE 3-4 WEEK NOTICE.
SPRING /SUMMER 2022 SPECIAL 4 HOUR ORGANIZING ANY ROOM $250.00
EXCLUDES ATTICS,BASEMENTS AND GARAGES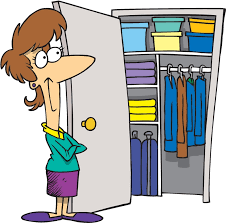 ROOM BUY ROOM OF LONG ISLAND LLC
CALL ME TODAY 631-374-2931
SERVING ALL OF LONG ISLAND
131885 2,236 total views