GETTING TO KNOW US

At Room Buy Room we pride ourselves in our ability to deliver you the best possible service tailored to your specific personal needs.
As a Certified Home Marketing Specialist and Licensed Real Estate Sales Person with exceptional organizational skills (along with good common sense!) I will provide the best results within your time and budget constraints.
Organizing, De-Cluttering, Home Projects
Buying, Selling, or Relocating.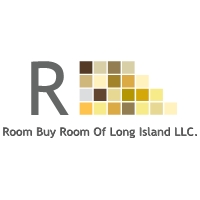 I had the pleasure of raising my two children in the lovely community of West Islip. As a very active member of the West Islip PTA, I was involved in numerous school and fund raising events. I truly enjoyed every moment of being a stay at home mom. As my children grew, I pursued a career in Real Estate and have been successful with marketing and selling residential real estate in West Islip and its neighboring towns. I lend an invaluable expertise to my customers and clients. My exceptional negotiating skills and outstanding attention to customer service provide my clients with the tools they need to sell their property or find their dream home in today's highly competitive real estate market. Additionally, and most importantly I offer my services as a certified Home Marketing Specialist/Home Stager.
I am the President of Room Buy Room of Long Island LLC, a professional organizing company that offers real estate services including organizing, de-cluttering and pre-sale home staging. I cant think of anything else I enjoy more than helping my customers get their homes in order. An organized home is a happy home. My expertise as a Realtor and organizing skills combine to offer clients invaluable knowledge and resources to help market their home and make their real estate experience a GREAT one.
I am also currently a member of Women of West Islip. This is an organization formed by professional women dedicated to make West Islip the exceptional community that it truly is.
ROOM BUY ROOM OF LONG ISLAND LLC
CALL ME TODAY 631-374-2931
SERVING ALL OF LONG ISLAND
131885 2,212 total views